Tuesday:
Levain - cookies
Synagogue
Central Park Reservoir
Guggenheim
Met
Park Ave - Roses
Central Park
Ramble, Castle, Shakespeare Garden
Brooklyn Bridge
Grimaldi's
Pier

What?! No ferry pictures yet? Let's remedy that right now...


I'm on a boat.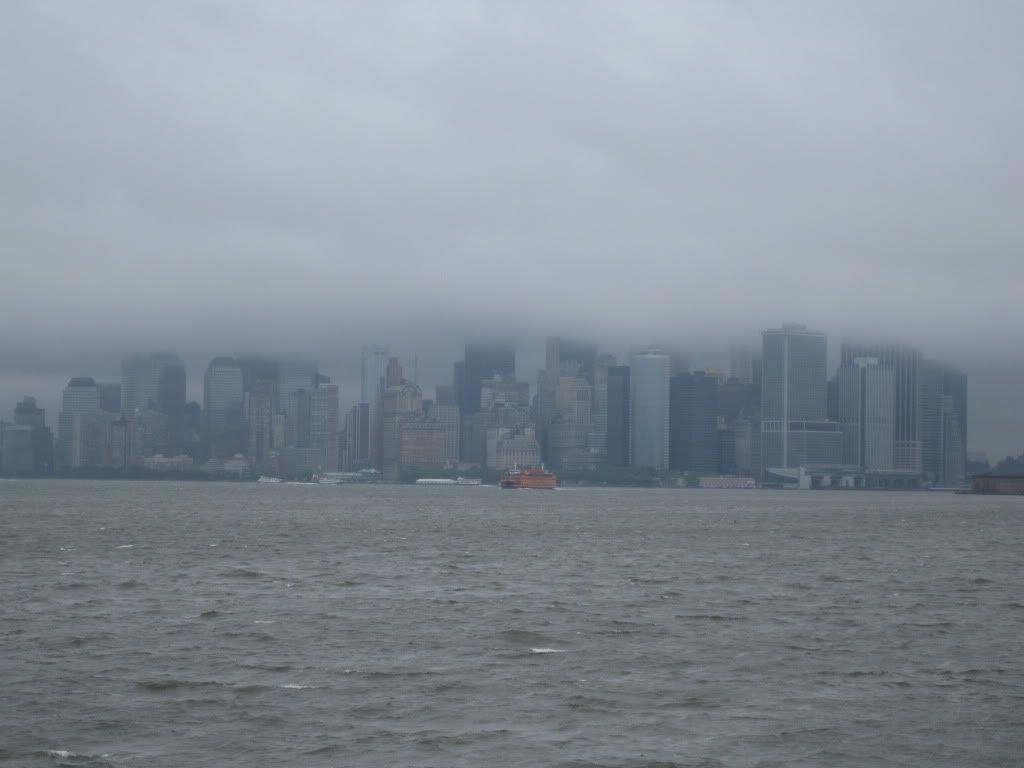 I liked seeing the New York cityscape from the ferry.
We dropped by my cousin's synagogue on the upper west side. See his name? He's a Rabbi. I think that's cool.
Posing in Central Park.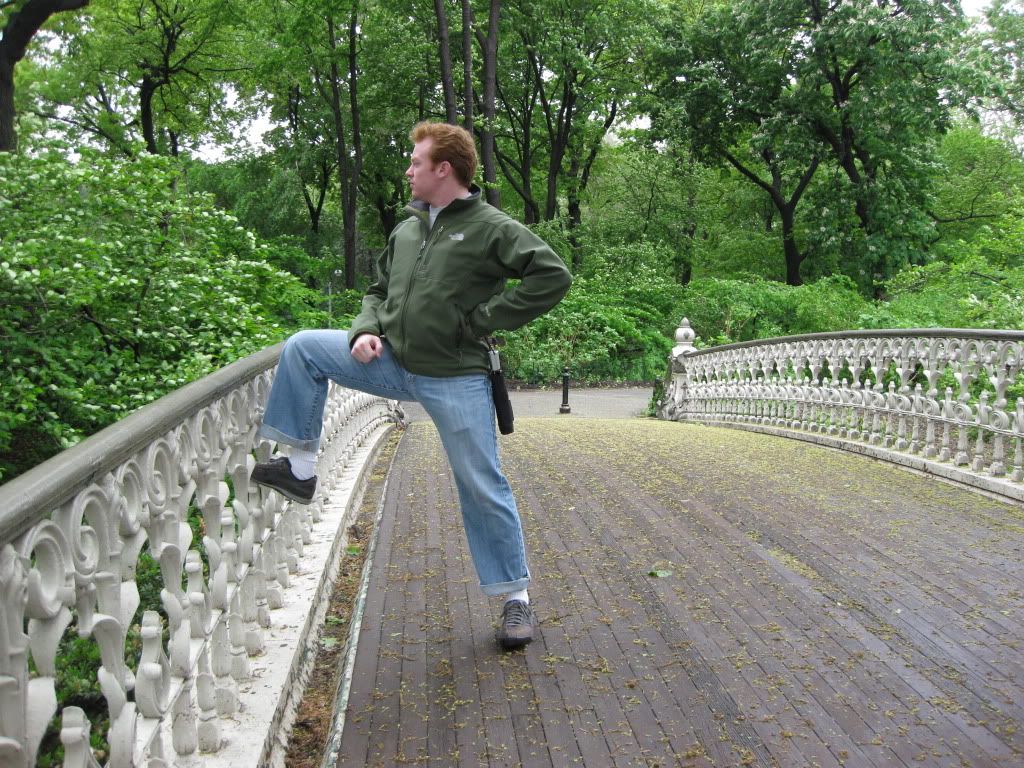 You should see the backside...
I don't know what buildings these are, but I liked how they bordered the park reservoir.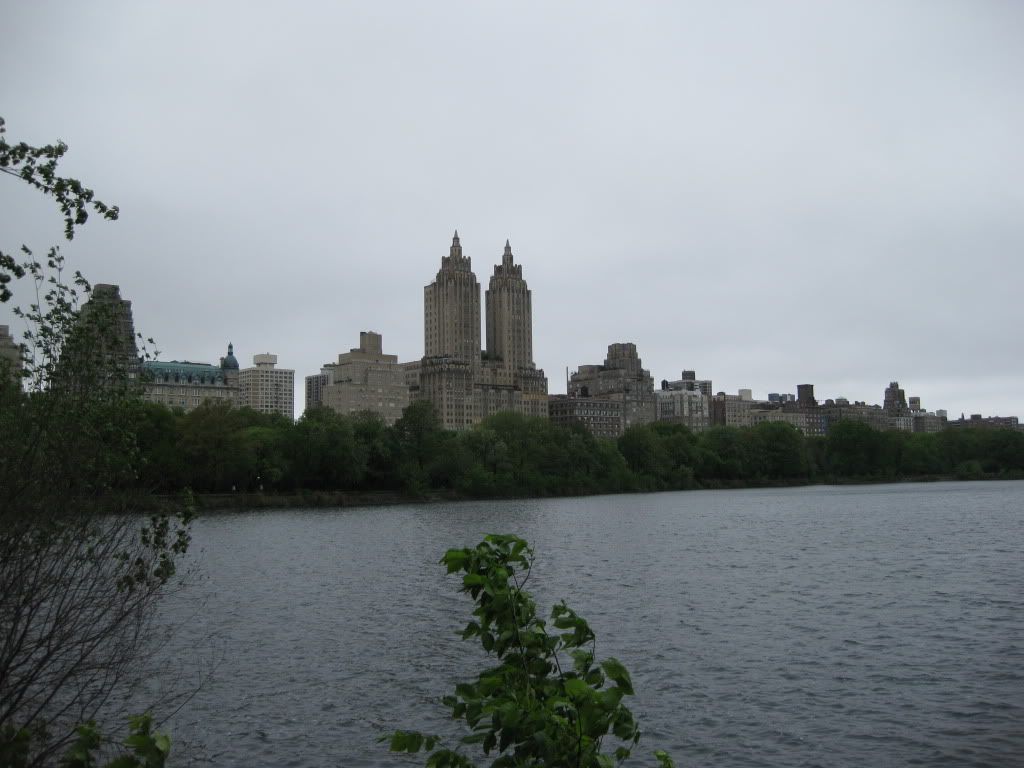 The Guggenheim. That Frank Lloyd Wright was one interesting fellow.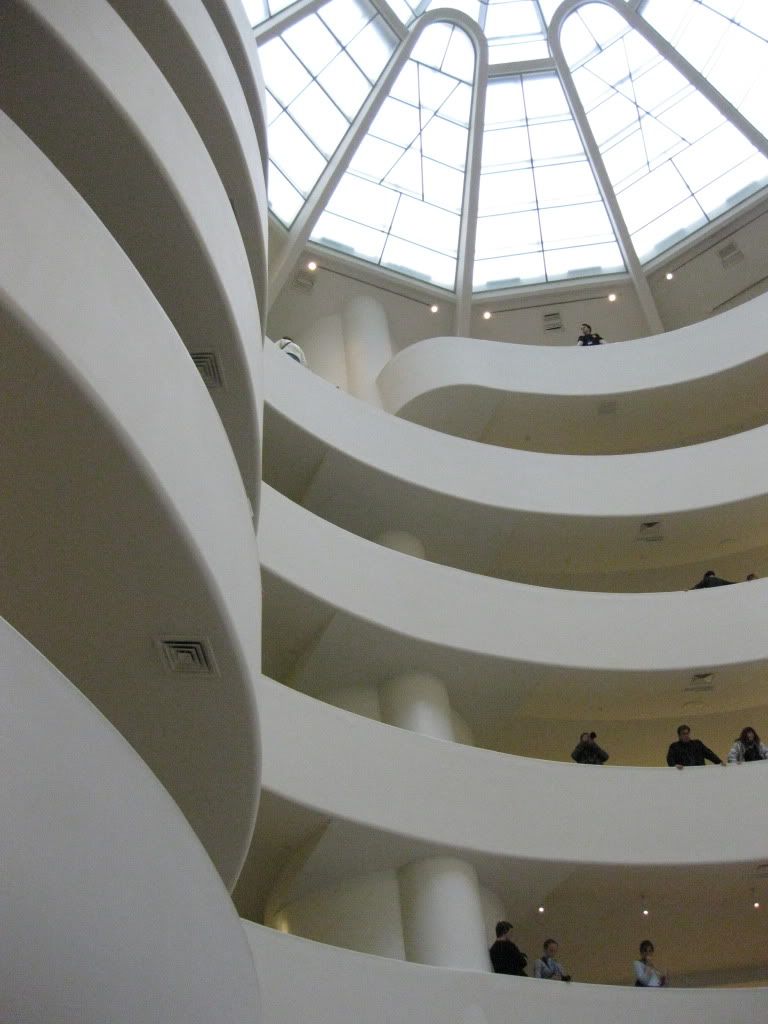 The Met.
Prepare yourself. I really liked the Met...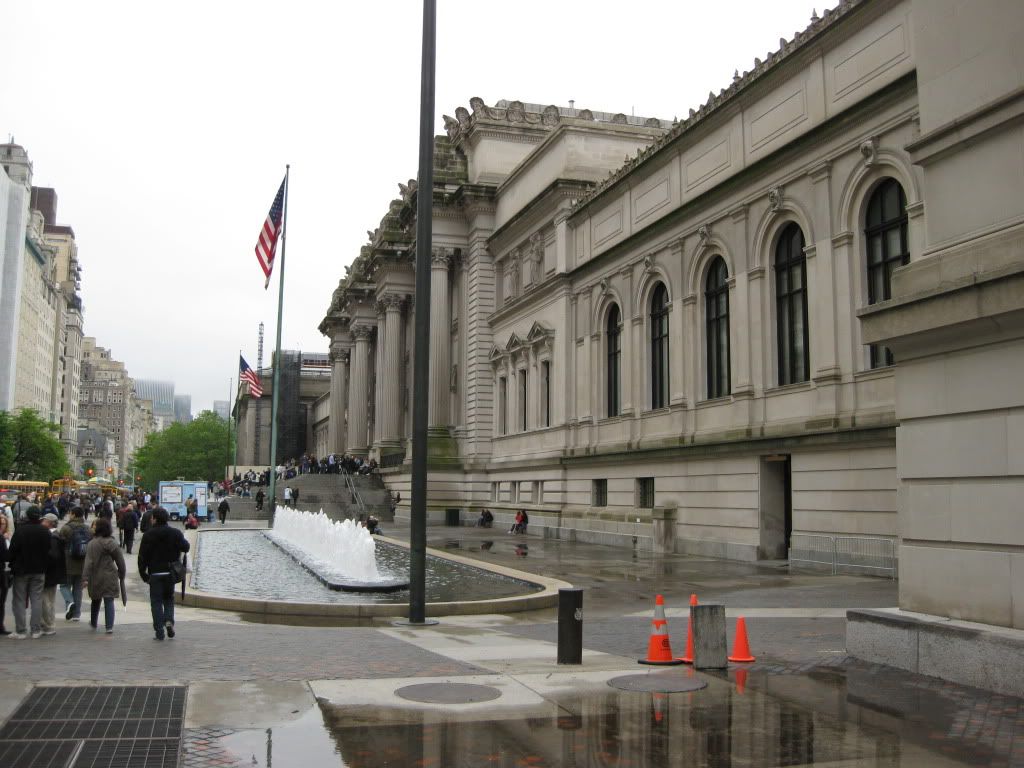 Here is some stuff we saw...
An Egyptian statue thing.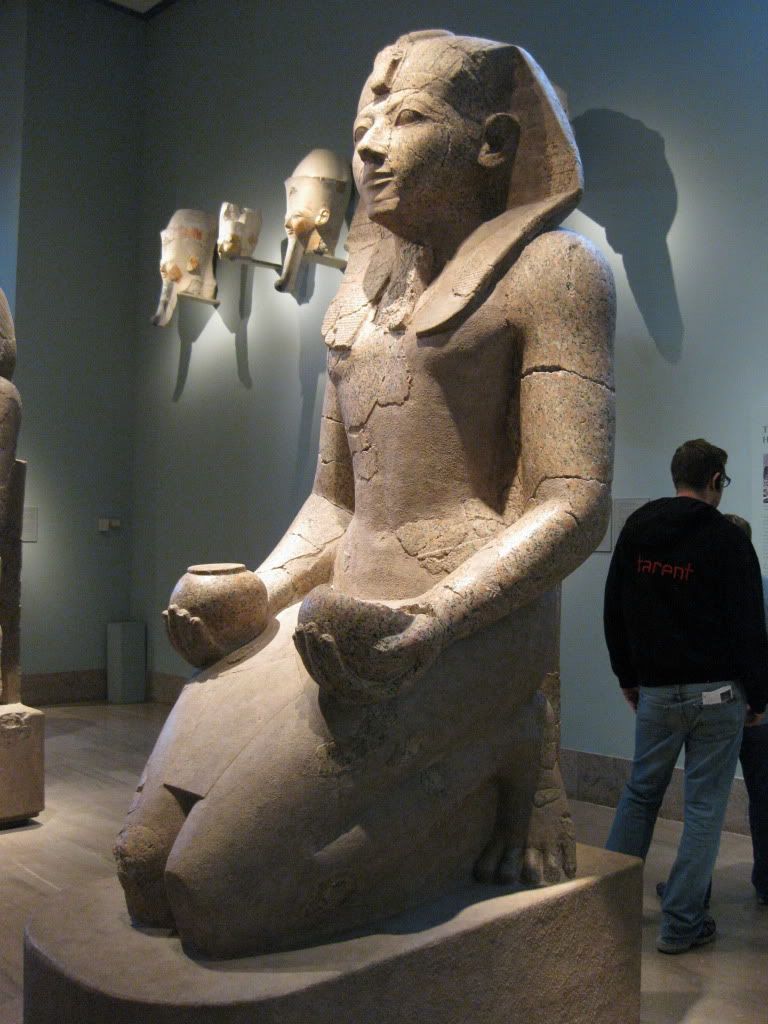 An Egyptian mummy.
Several mummies actually.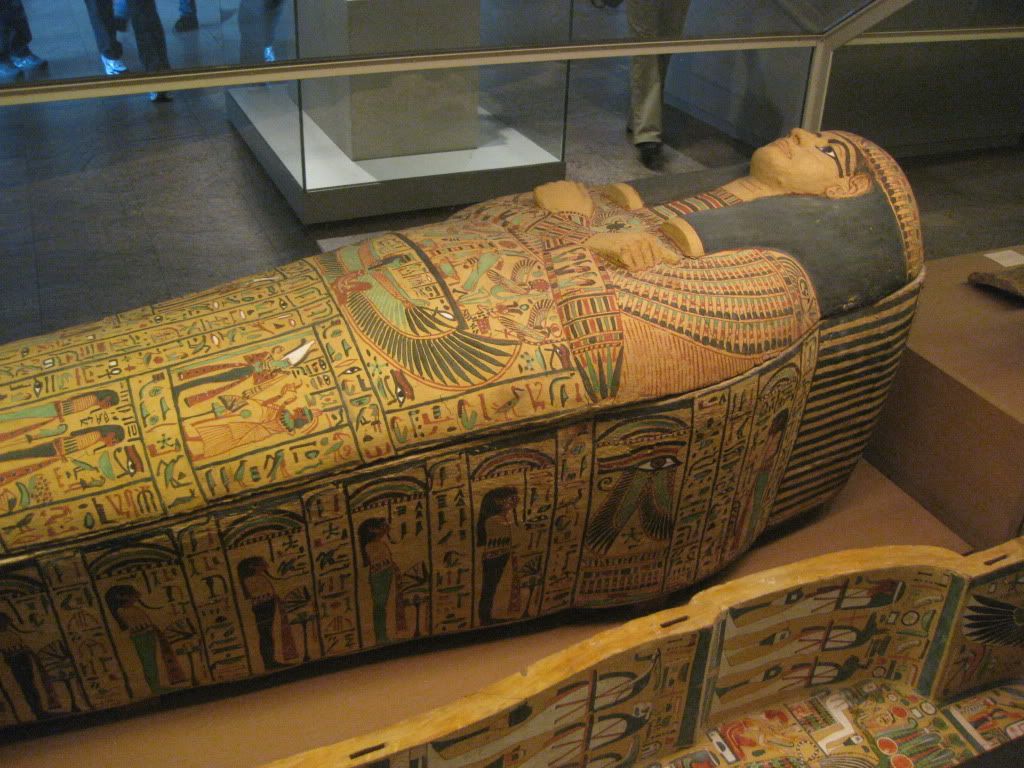 This guy...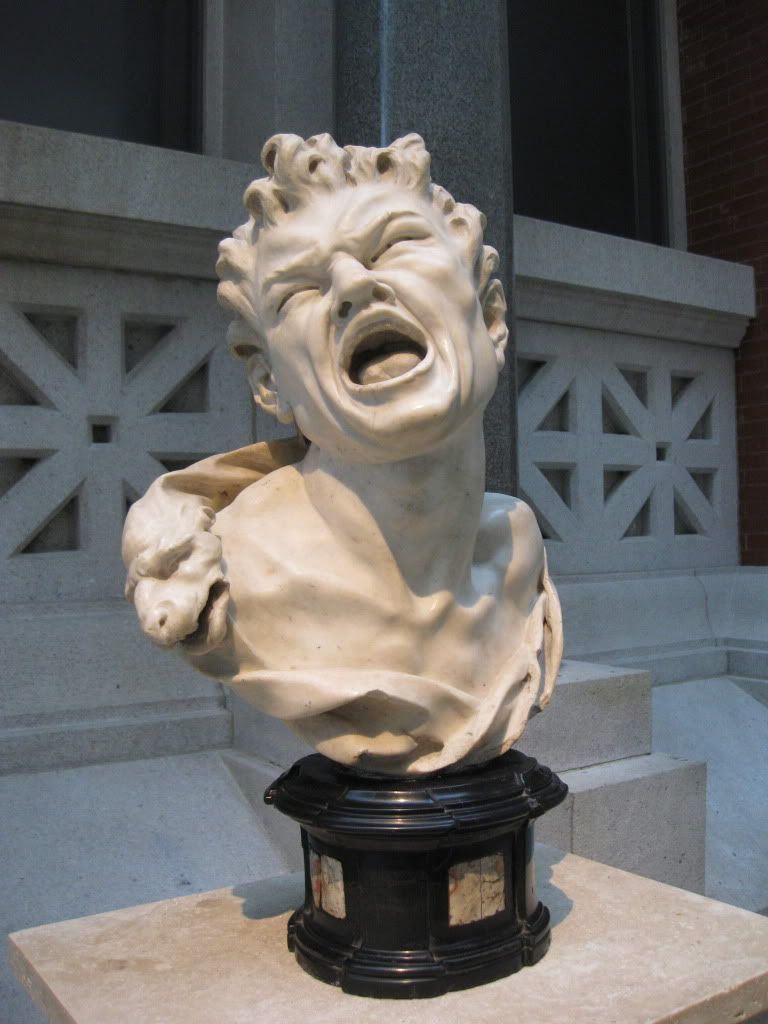 Some guy named Salvador Dali?
Actually I love Salvador Dali. Especially his
moustache
.
This Mirror was much more impressive in person. This was the best picture I could get though. Staring into it was extremely disorienting because it fragments your entire visual plane.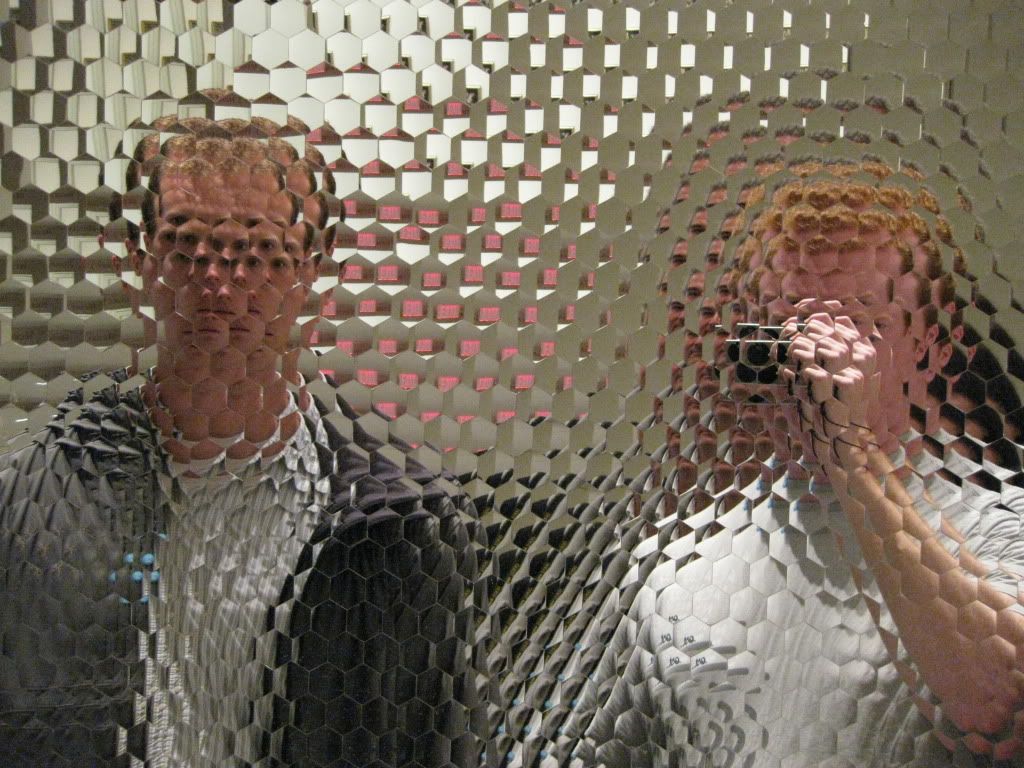 I liked this color thing. So did Robin.
This display was funny because nearly everyone thought it was a real bench for sitting. Alarms would go off as soon as anyone got too close to it. It was amusing to watch.
Again, this was more impressive in person.
You can try to stare at it if you want.
Andy Warhol.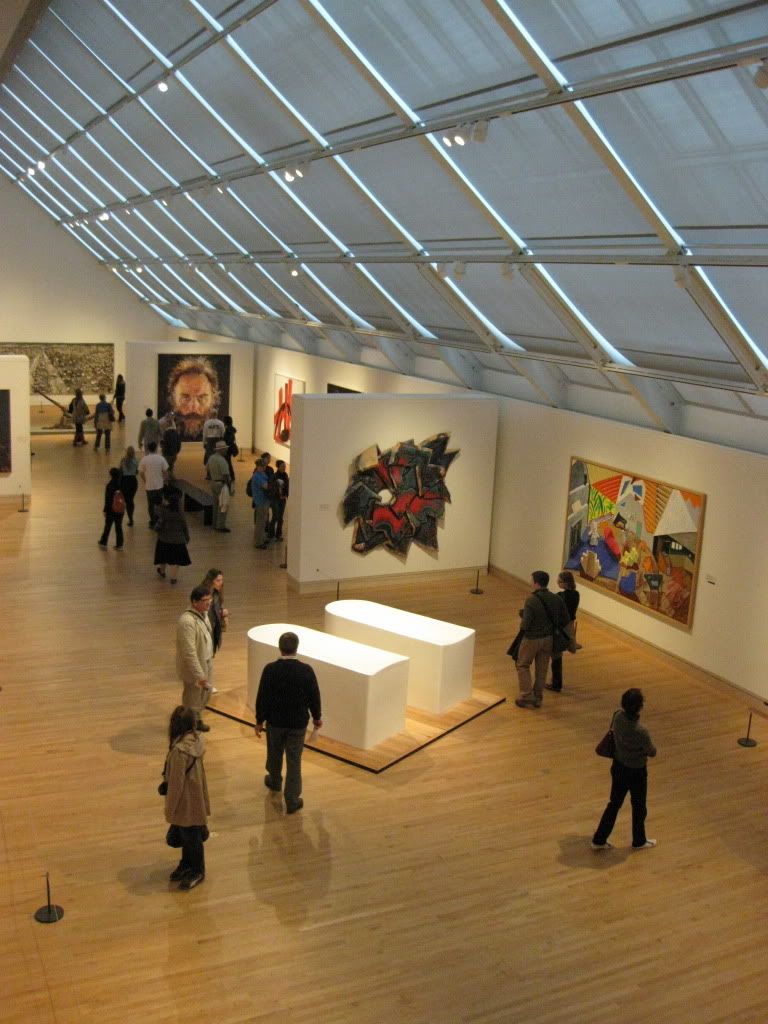 Apparently this is a really famous picture. Something about pointilizm?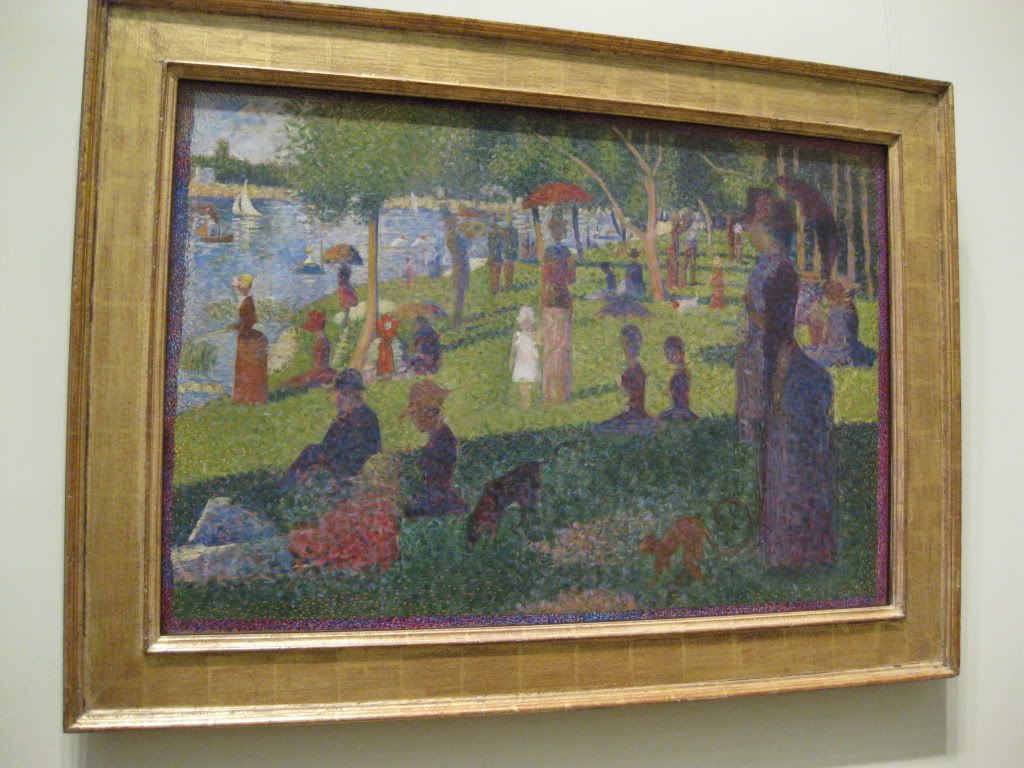 ;)
This was written on a wall outside an Episcopal church. Does anyone know what it means? We really want to know!
"The Roses" on Park Avenue.
More of Central Park.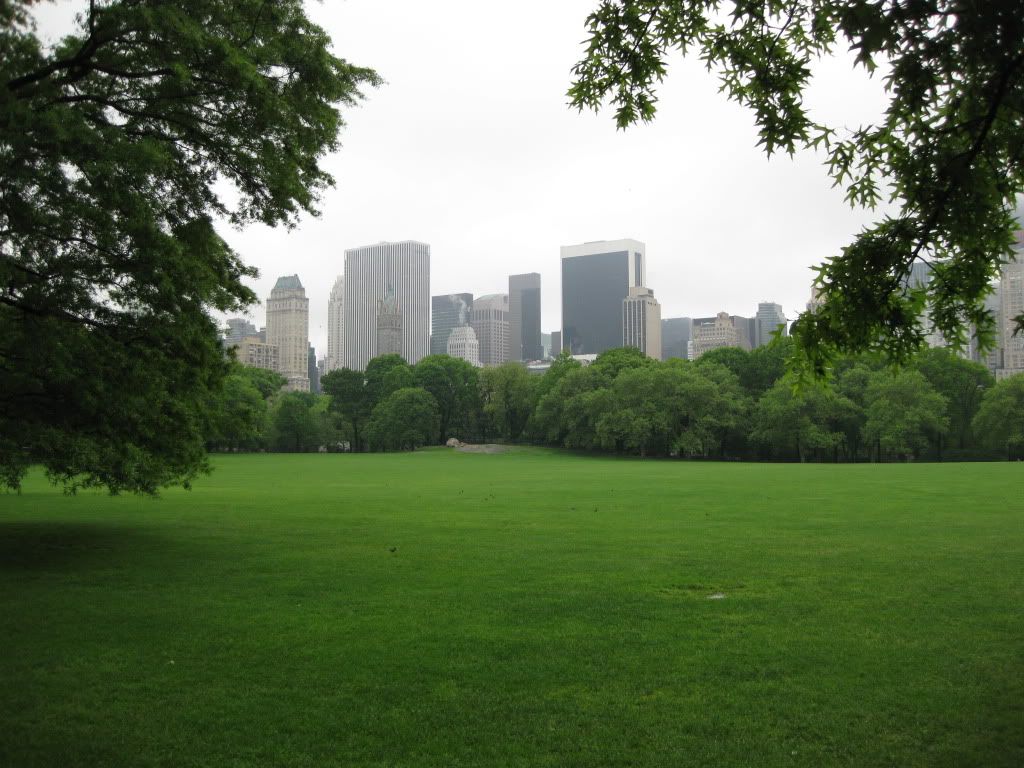 The Mall in Central Park.
I had the tremendous urge to run or bike its entire length. Unfortunately we didn't have enough time. I really want to go back and spend several days just exploring the park.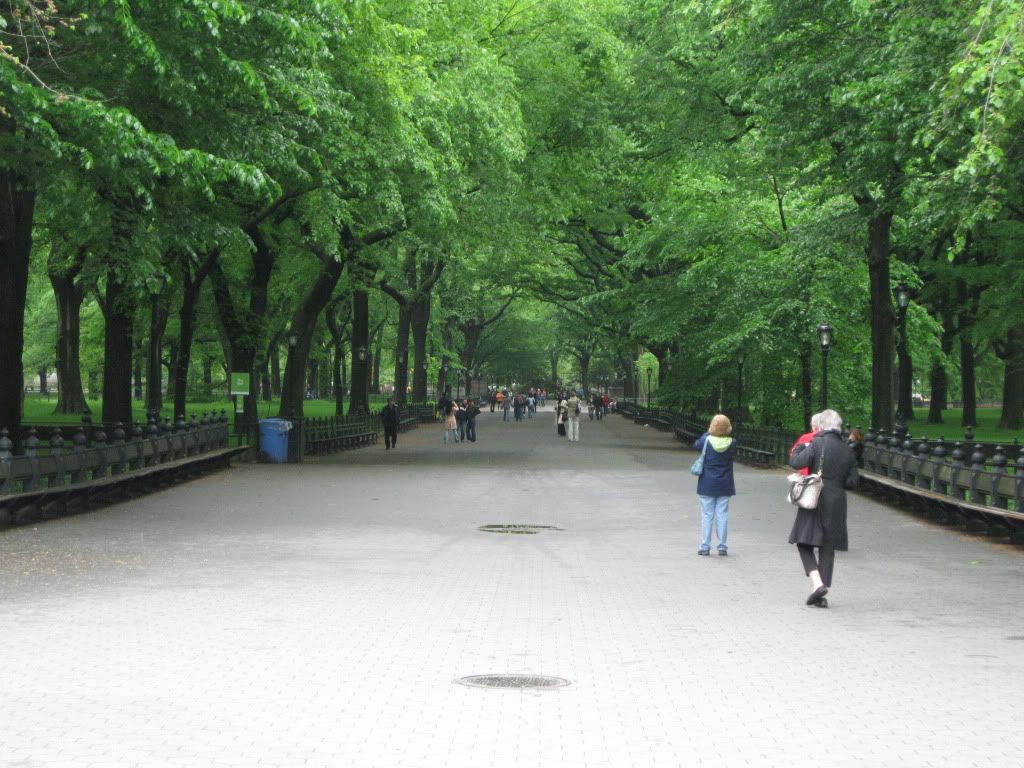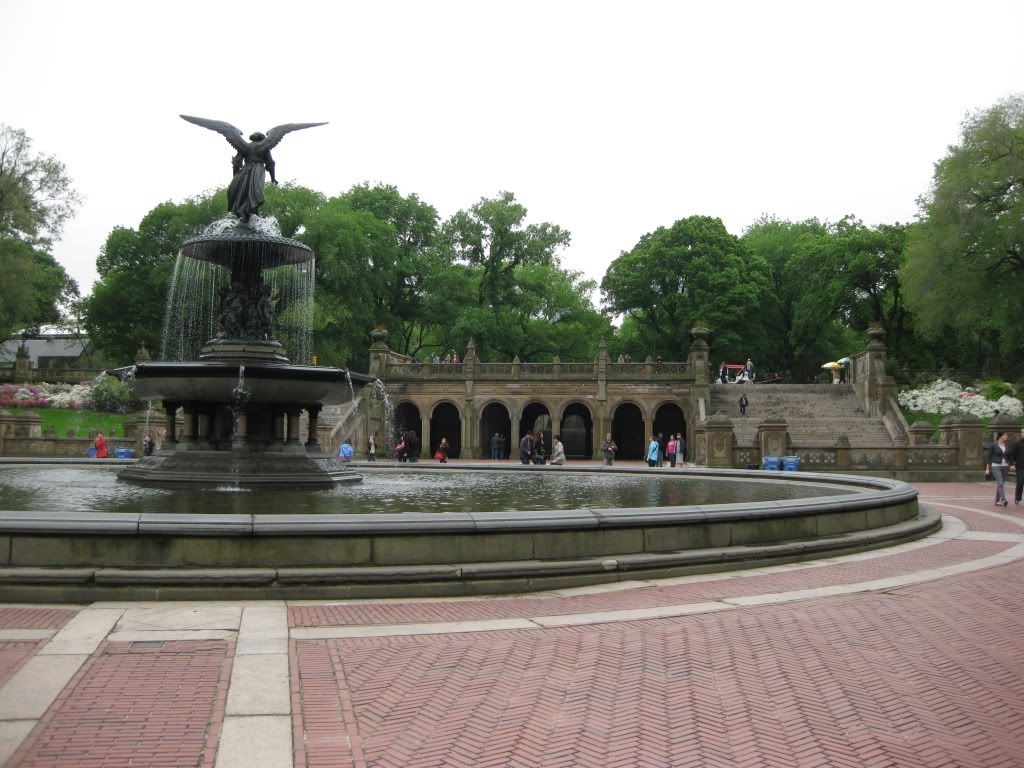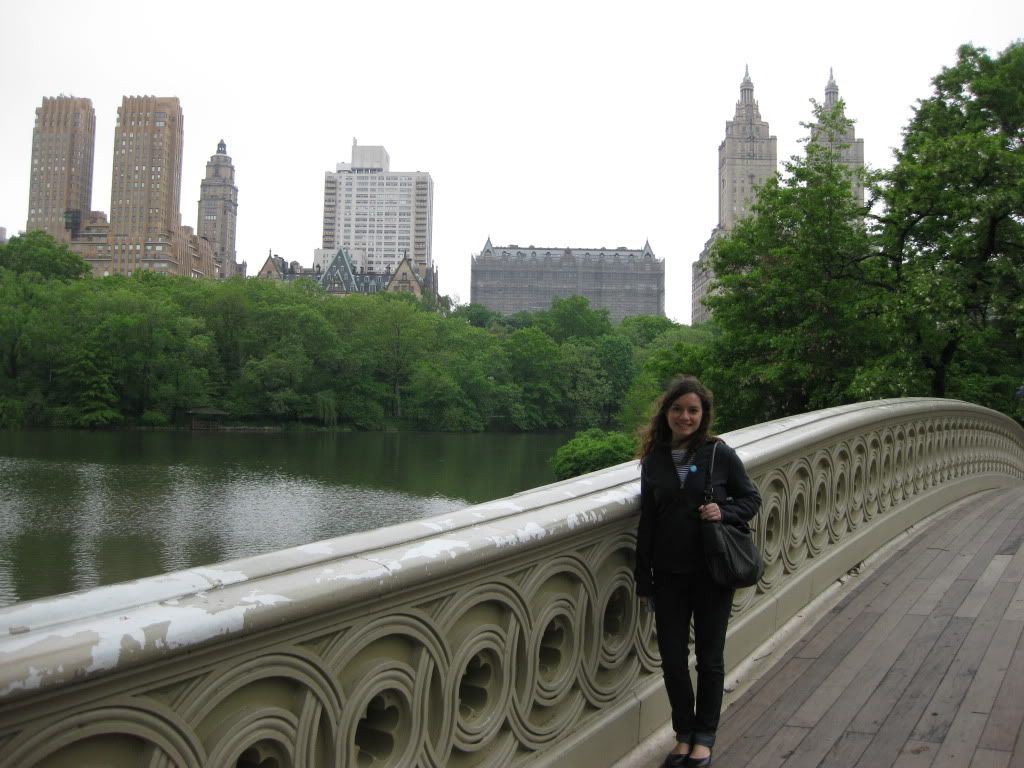 The park has a castle! How cool is that?!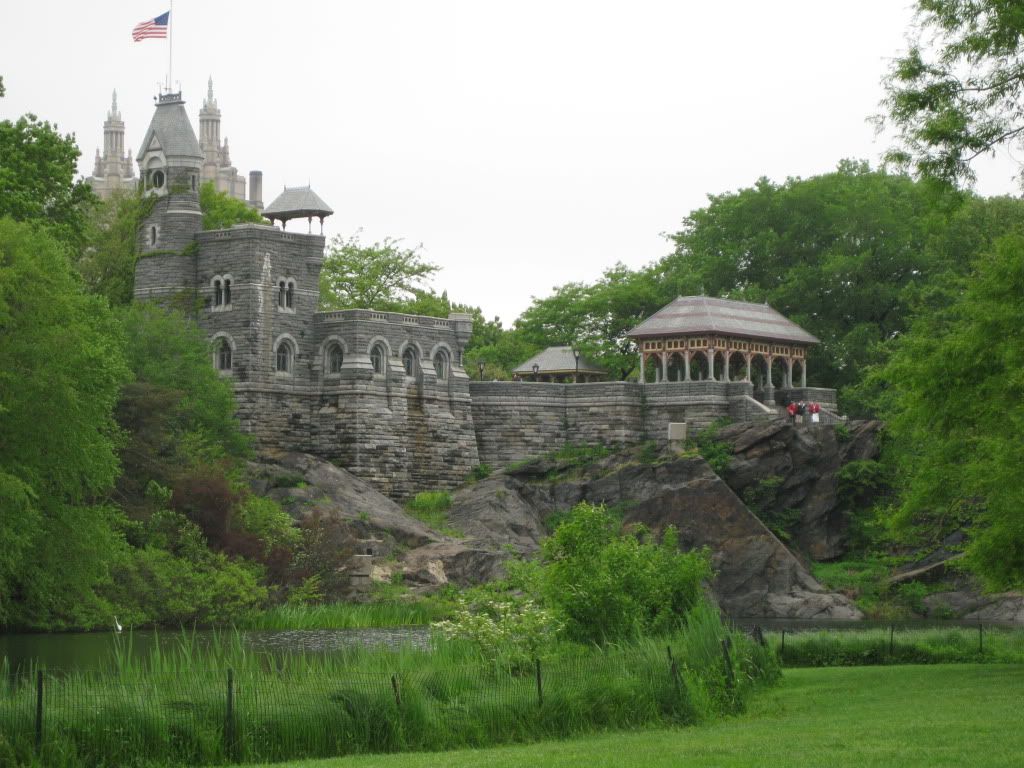 Umbrella swords!
The was one of the most imposing looking buildings we saw.
It reminds me of something, but I'm not sure what.
Here's another view.
One of these is the Municipal Building...I'm not sure which one.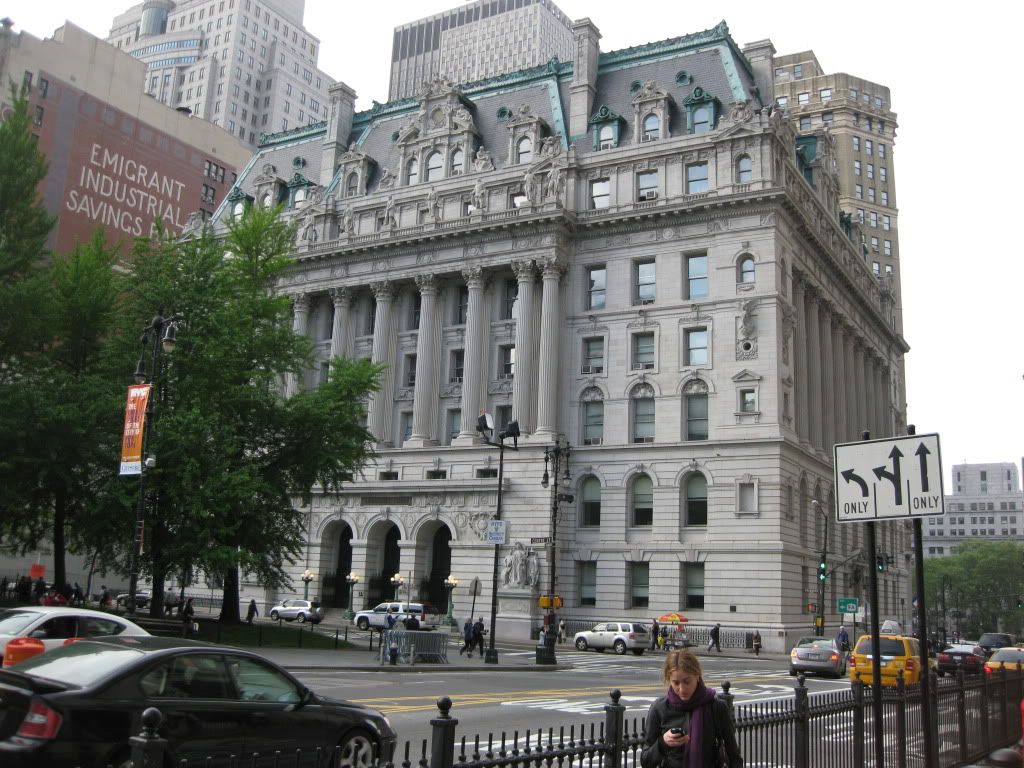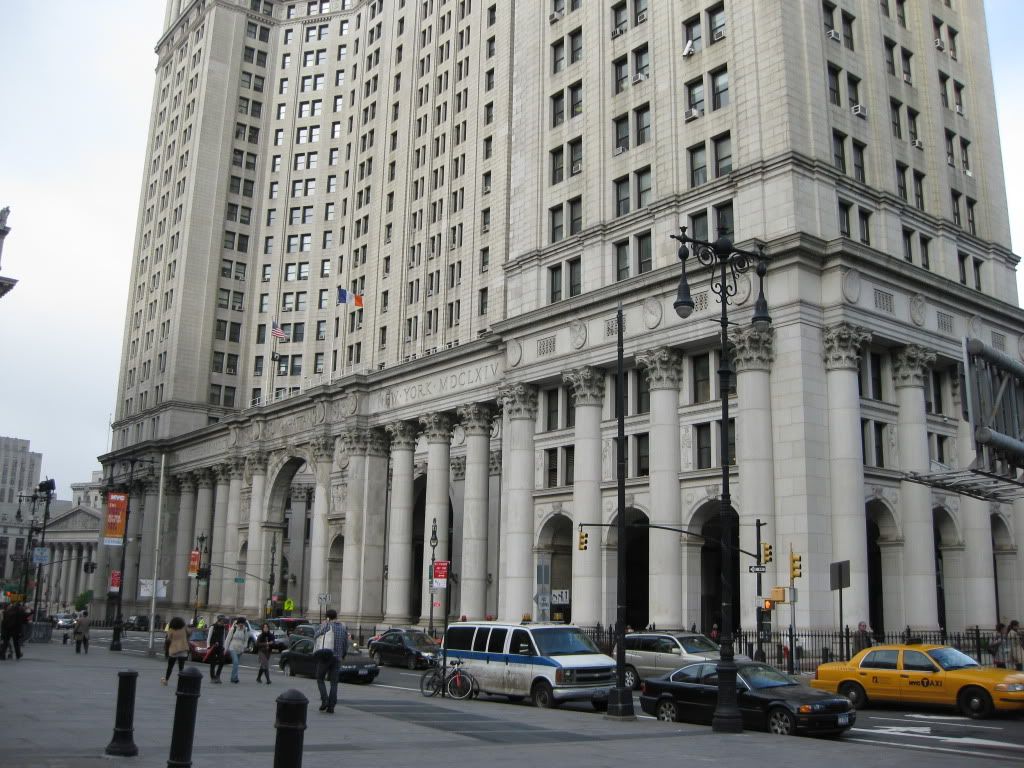 I find this hilarious for some reason.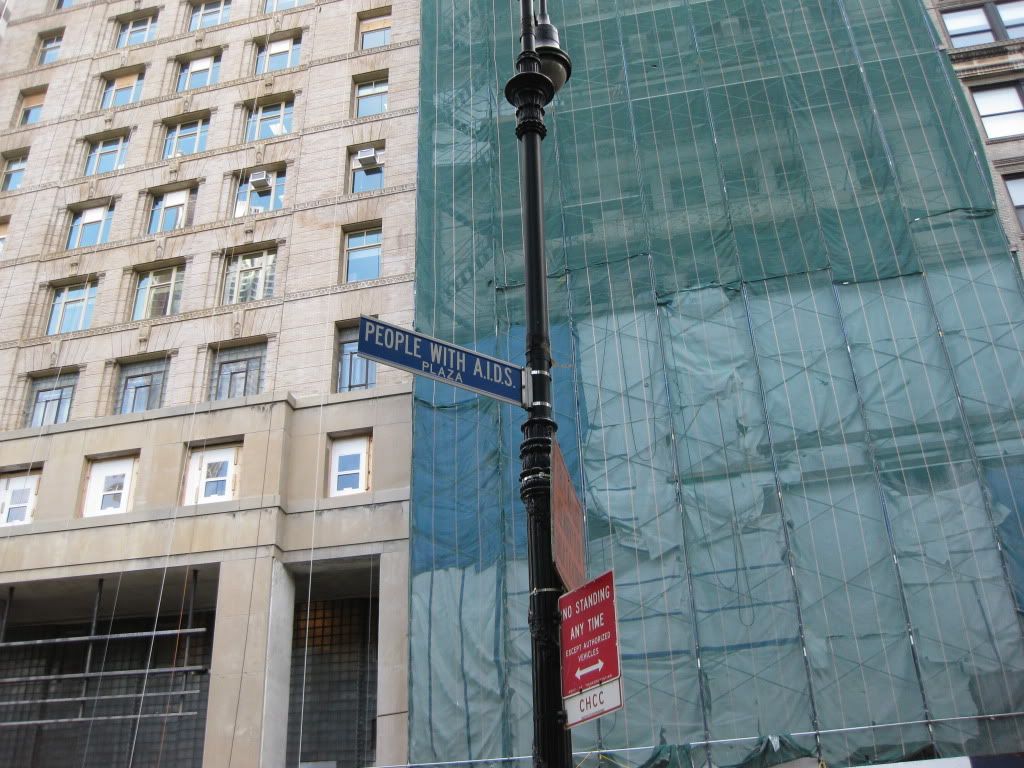 City Hall.
City Hall Park.
Brooklyn Bridge.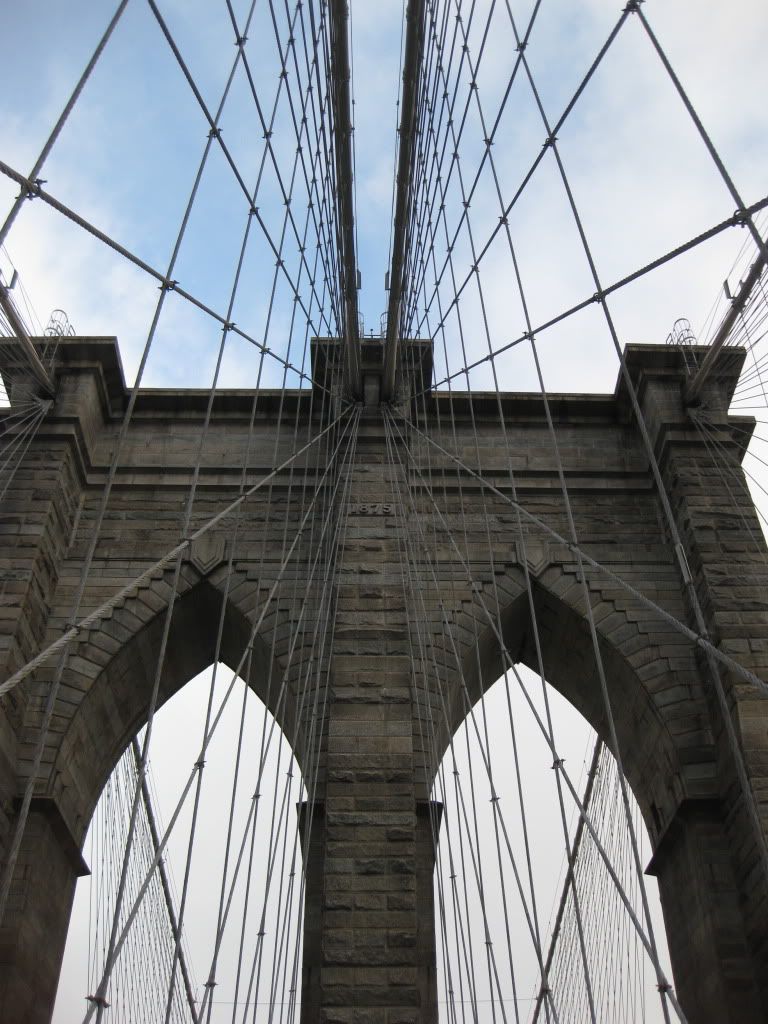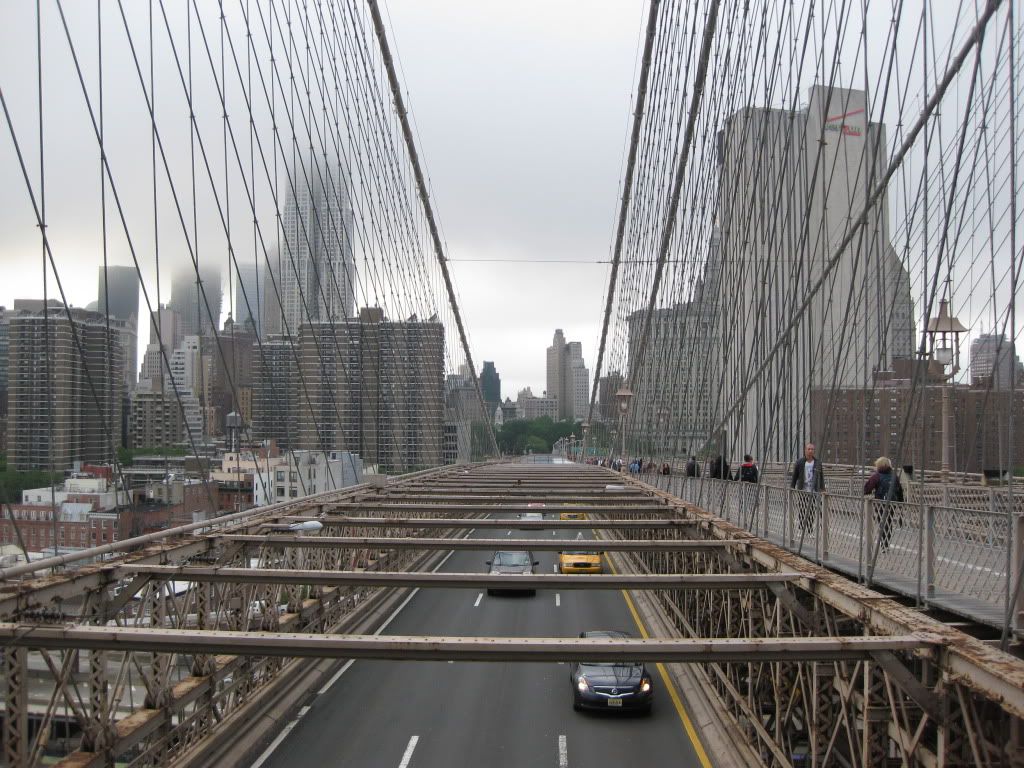 The Manhattan Bridge as viewed from the Brooklyn Bridge.
These were all over the place. I liked them.
Pizza courtesy of Grimaldi's. Quite possibly the coolest pizza location of all time! It is located in "Dumbo", or Down Under the Manhattan Bridge Overpass. If ever you find yourself in New York City, this place should not be missed!
Prepare youself. You are about to view my favorite location from our entire trip!
After eating pizza at Grimaldi's we walked down the street to a little park on a pier overlooking Manhattan.
It provided some of the most spectacular views of the city.
I think it is called Brooklyn Bridge Park.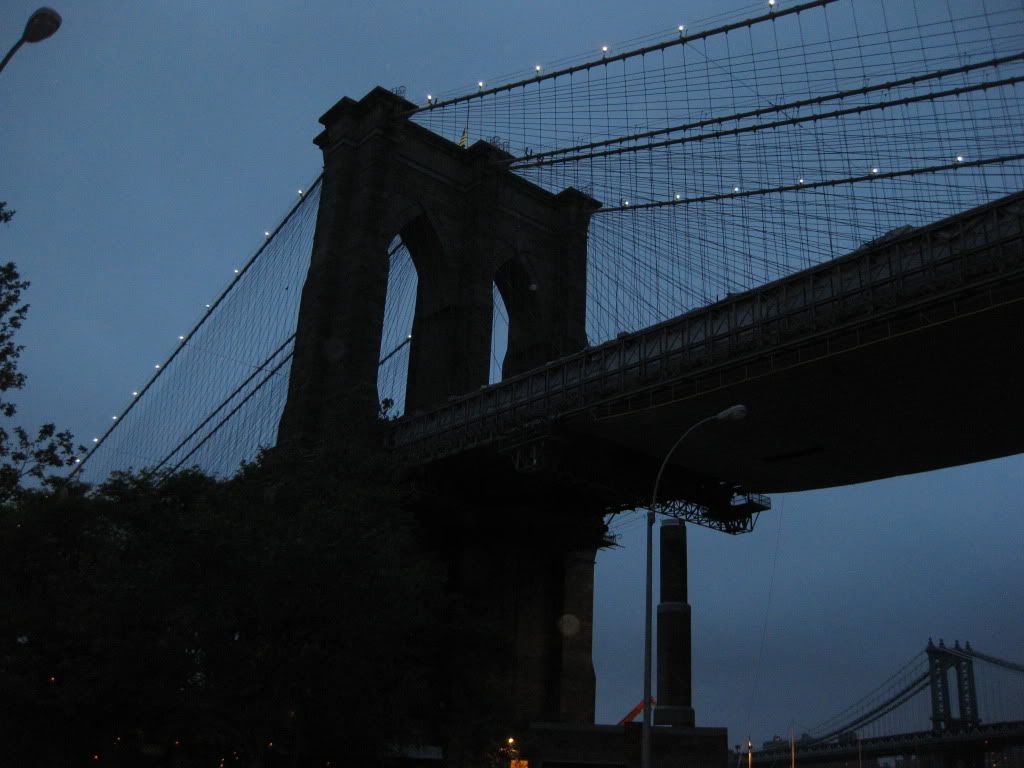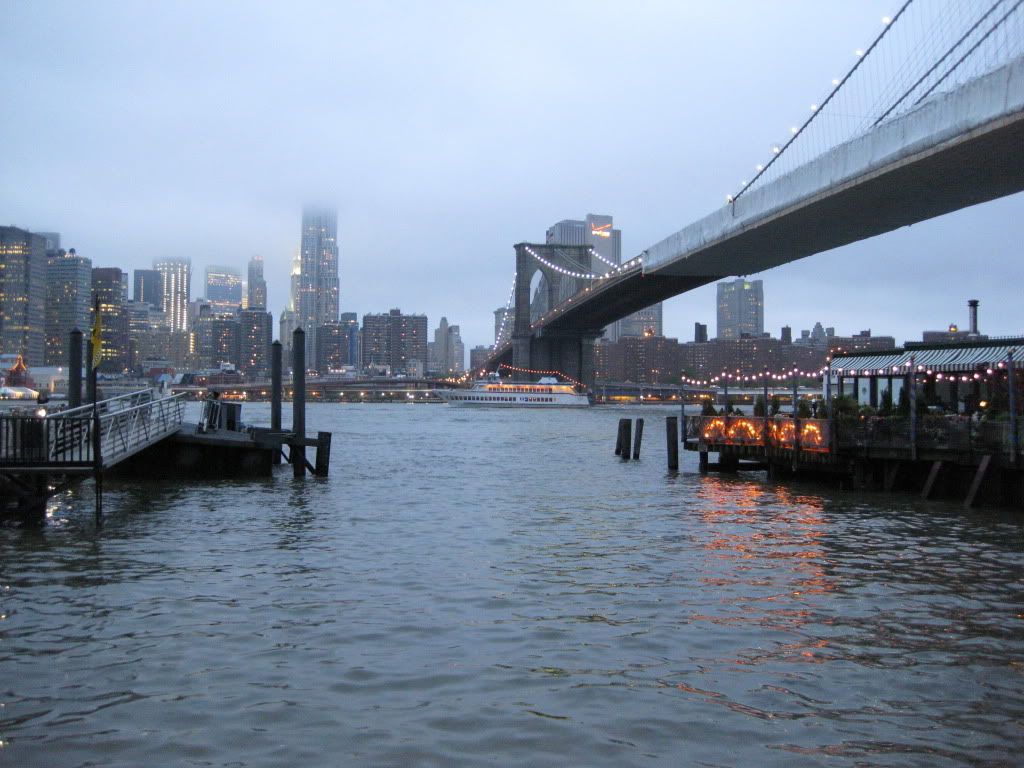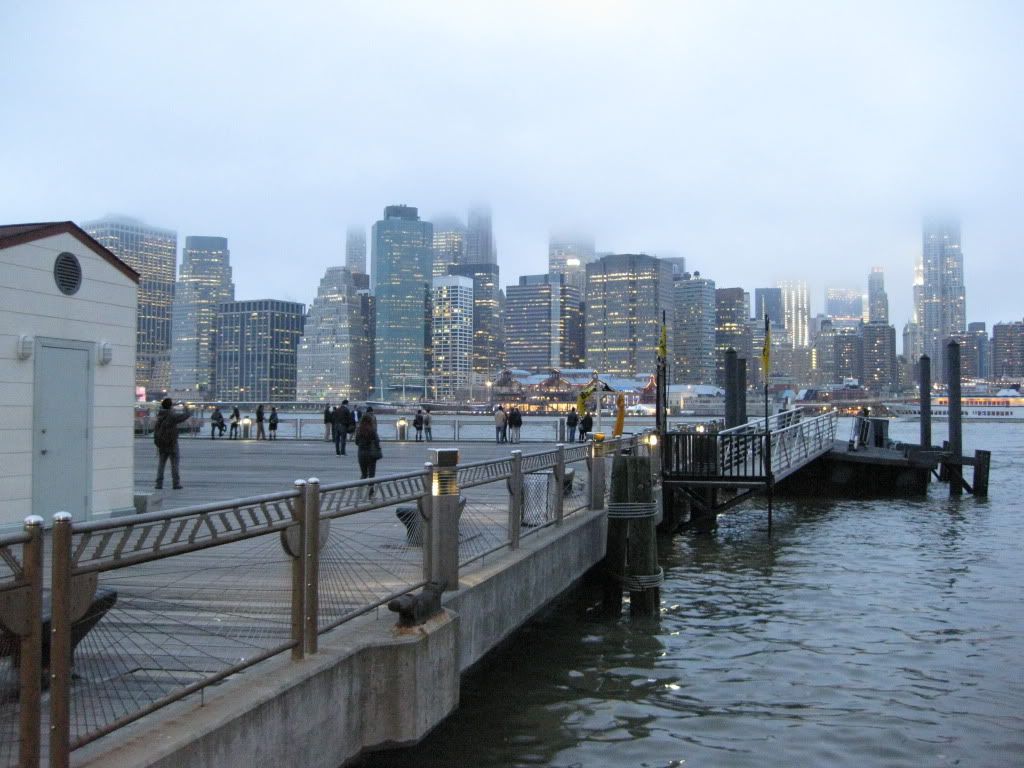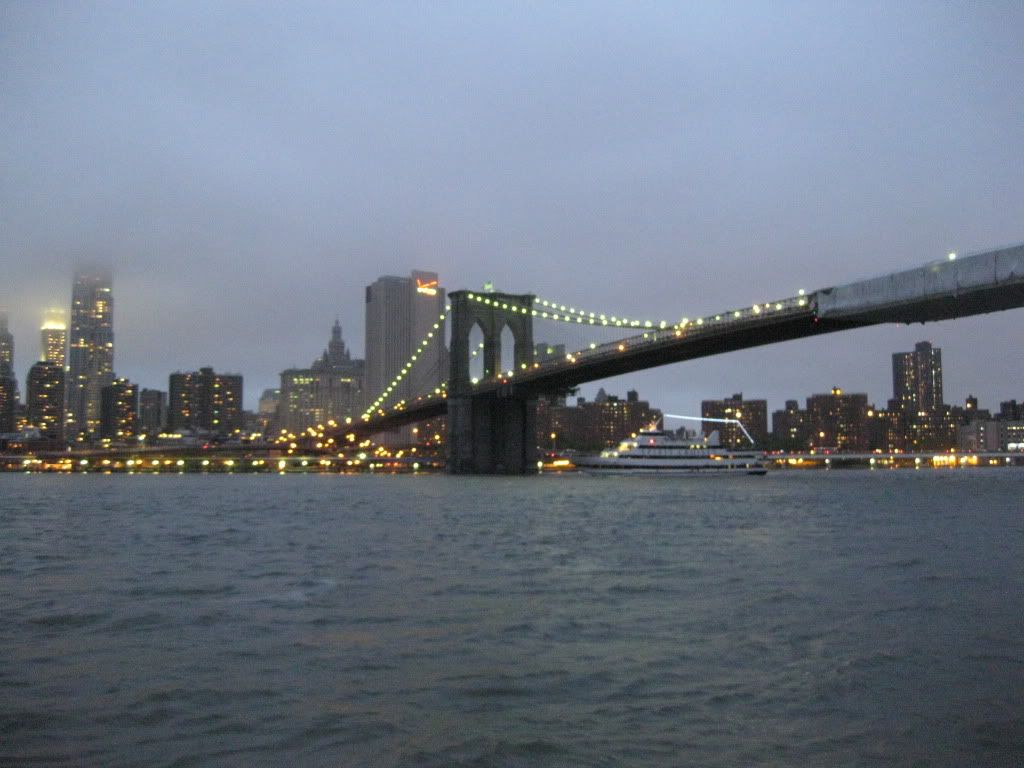 On our way out of Brooklyn...
One more day.
Day 5
. Can you handle it?