Ok, I am FINALLY getting around to posting my five part series from our May trip to New York City!
It was an amazing vacation, and I hope you will enjoy reading about it.
I have tried to keep my travel-log minimal, and the pictures plentiful.
Enjoy!
We left SLC on the Jet Blue red-eye and got in to JFK a little before 6am. We had a very productive day, seeing as how we got started so dang early.
Here was our agenda for Saturday:
Chelsea - Murray's for bagels
Grand Central Station
Empire State Building
New York Public Library
Bryant Park
Schnipper's
Times Square
Battery Park
Robin and me in the jetway as we are boarding.
My brother and Robin, right after arrival, getting ready to take the A train into the city.
Walking down the beautiful streets of Chelsea.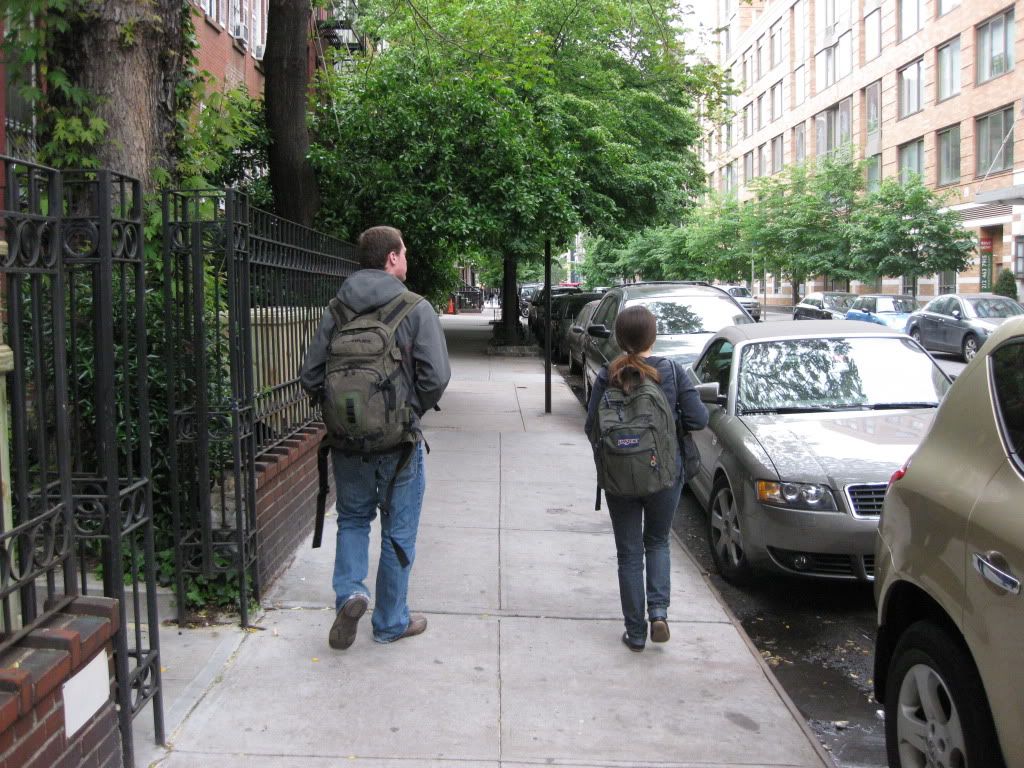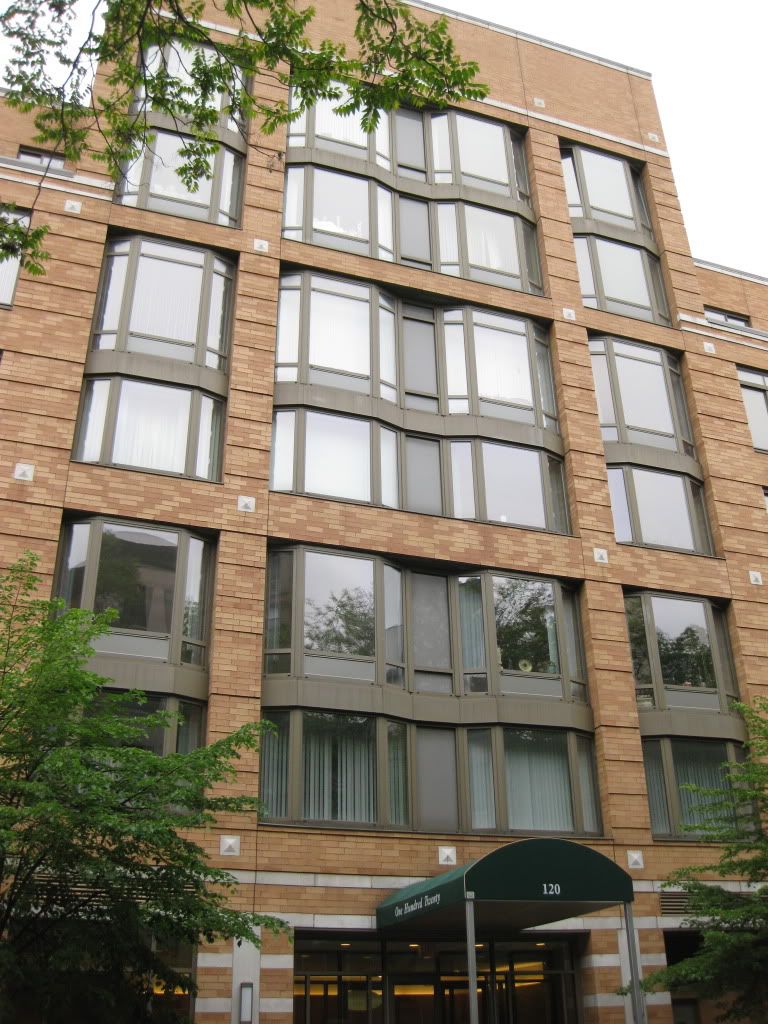 I loved the Subway! It was so easy to navigate and get where we needed to go! We each got an unlimited week pass, and we definitely got our money's worth.
Grand Central Station: It was so strange getting off the subway, through some halls, and then suddenly finding ourselves in the large and gorgeous Grand Central Station. It was a little disorienting. I loved the architecture!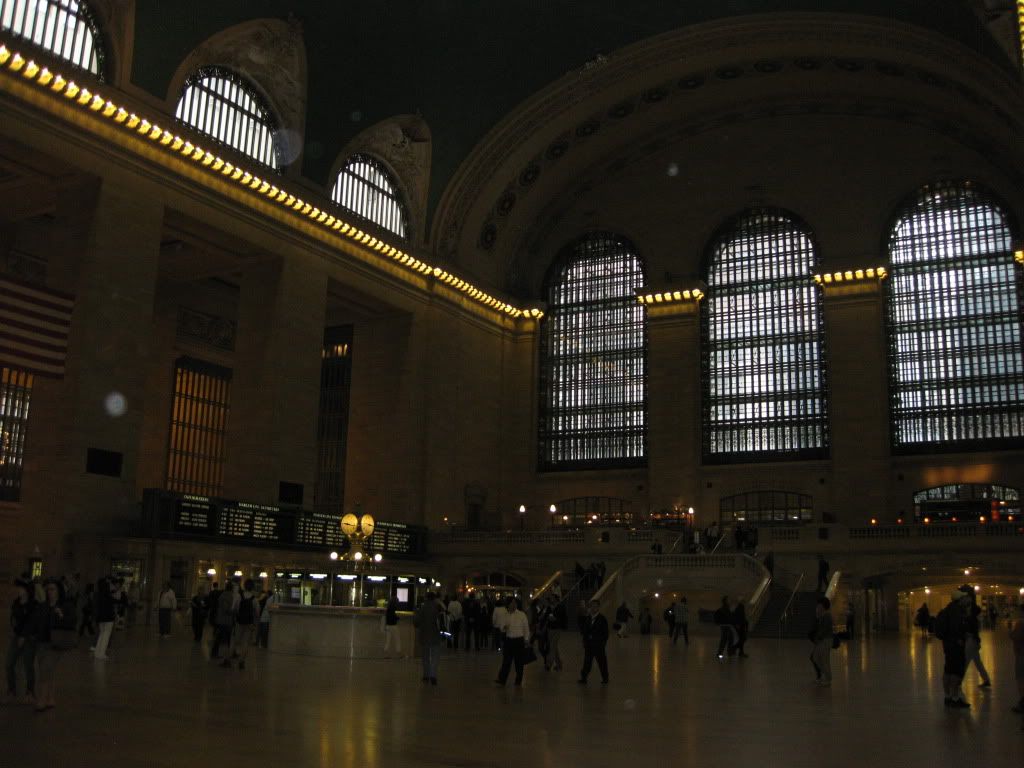 This is my favorite building from the entire trip! The Chrysler Building!
Our first glimpse of the Empire State Building.
Here's the view from the bottom...
One of many views from the top...
Can you see the top of the Chrysler Building?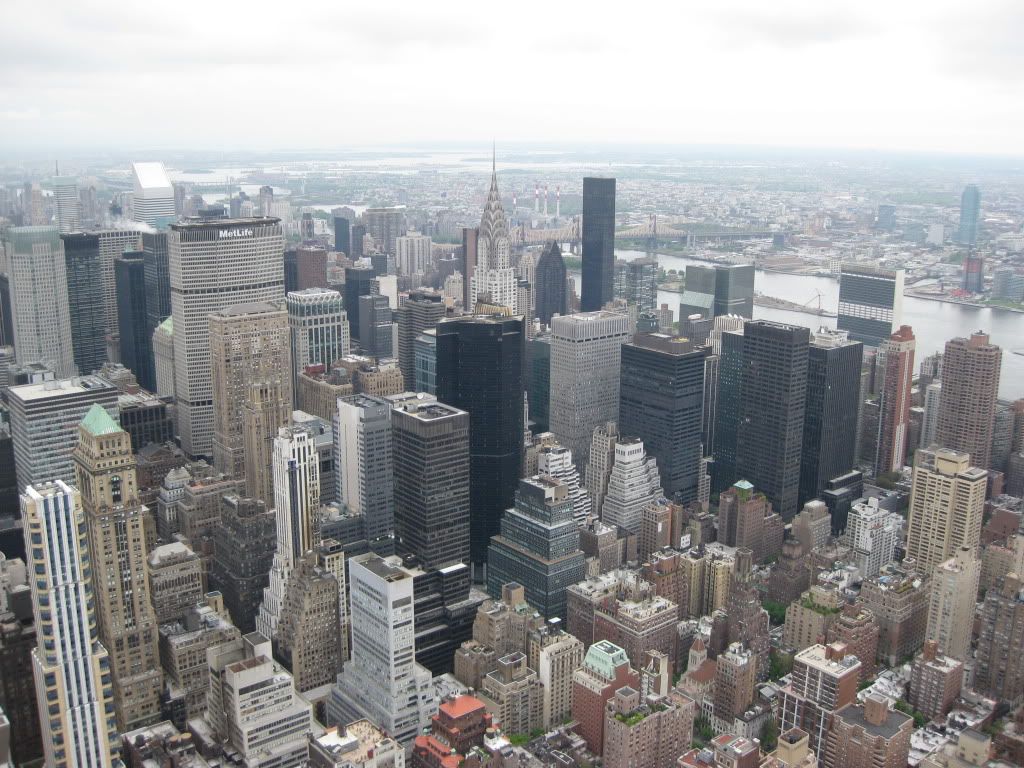 Do you remember my theory about how you can judge how fancy a place is by looking at the bathroom?
Well this is the bathroom from the observation deck level. Not very impressive, is it?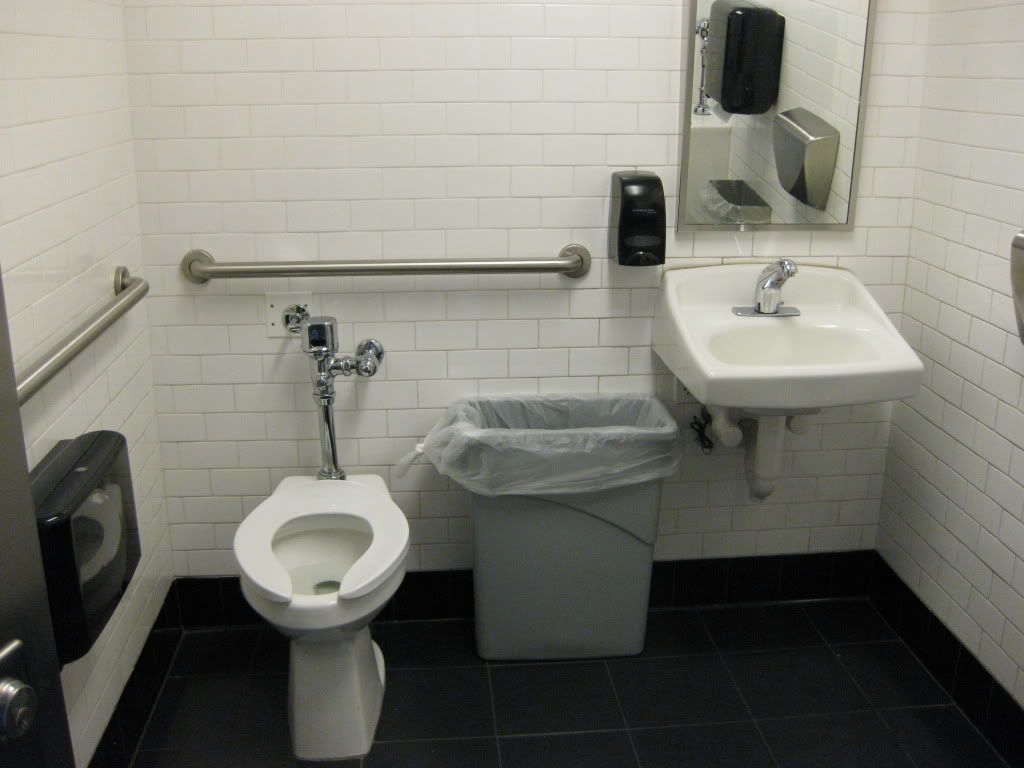 I loved the interior of the building. Everything was so grand and monumental. It really feels like stepping out of time and into some bygone era of prestige and craftsmanship.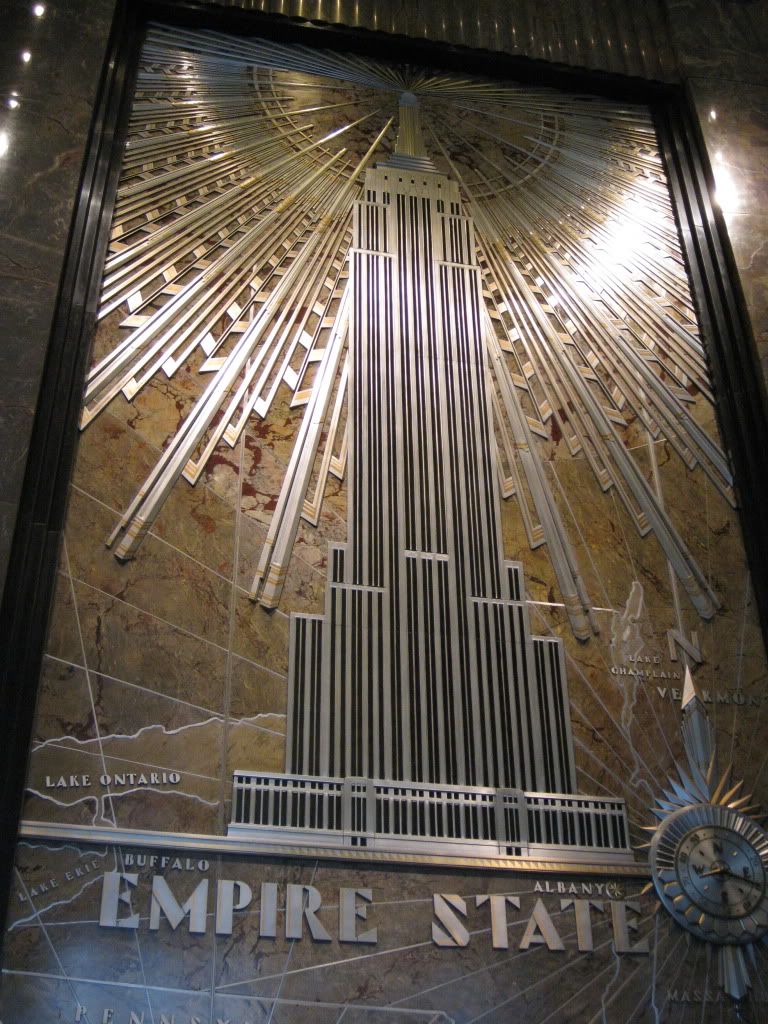 Ah...the New York Public Library...
Of all the buildings we visited, this one probably had the most impressive interior.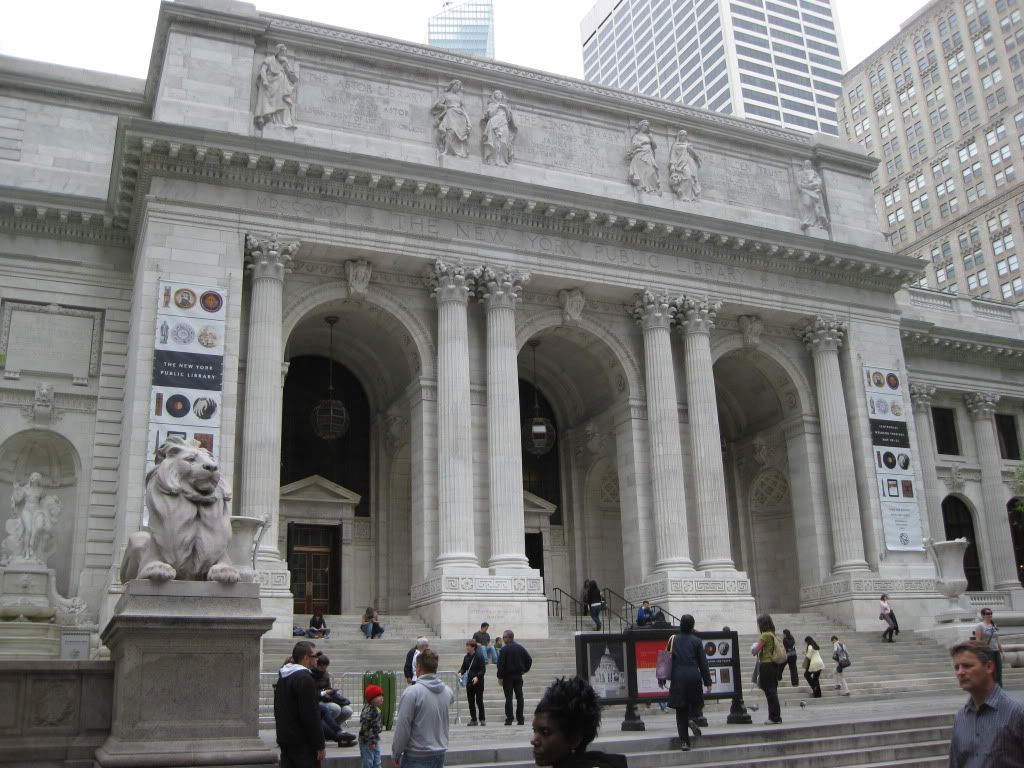 The famous reading room. There is no way I could ever get any real studying done in this room; I would be too distracted with all of the amazing architecture.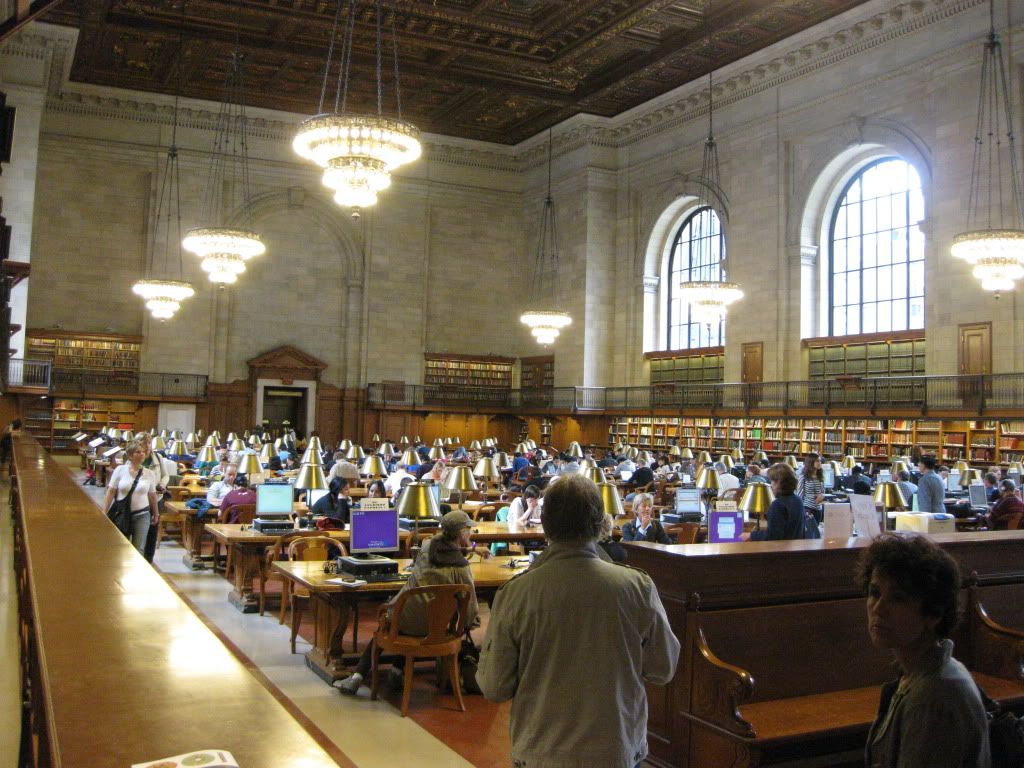 After our sojourn through the library, we took some time to relax in a little park directly behind the library. It was very nearly perfection.
Bryant Park is now one of my favorite locations in New York City.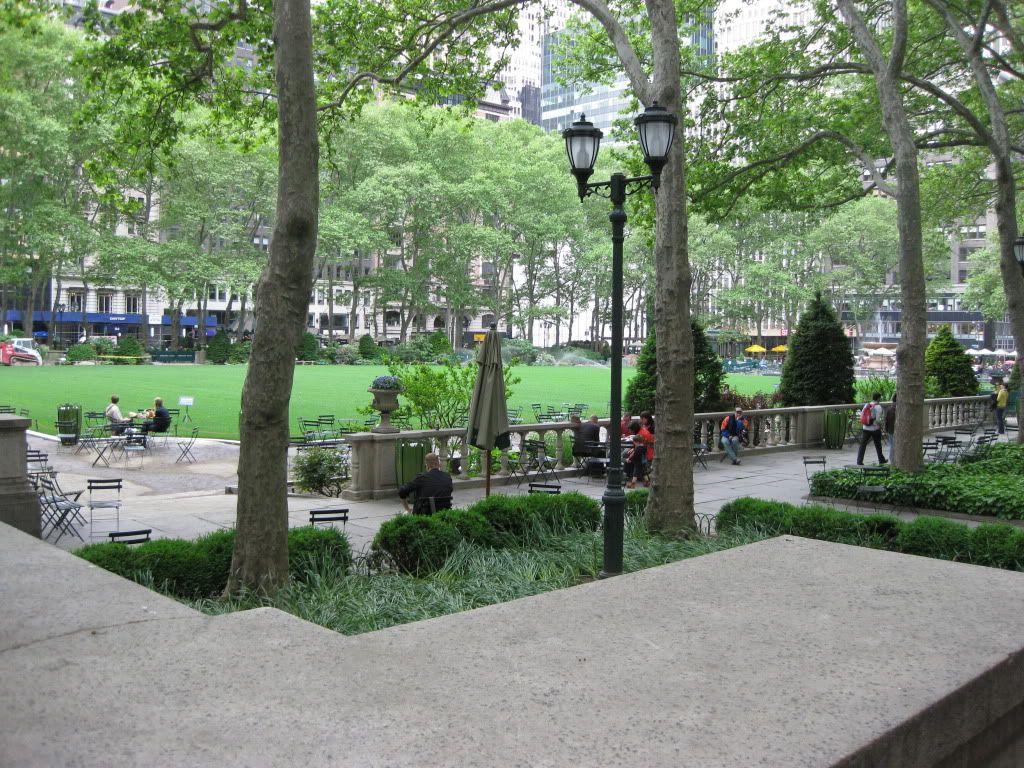 Walking down Fifth Avenue, what did we spy? Yup...it's a leg lamp!
Times Square was cool, but also difficult to take in. Everything is so big, and bright, and loud, and busy, that it is all quite overwhelming. I liked it though. I'd like to spend more time exploring it someday.
Schnipper's! Great burgers, AMAZING salted caramel shakes!
It was so good that I insisted on going back a second time before we left.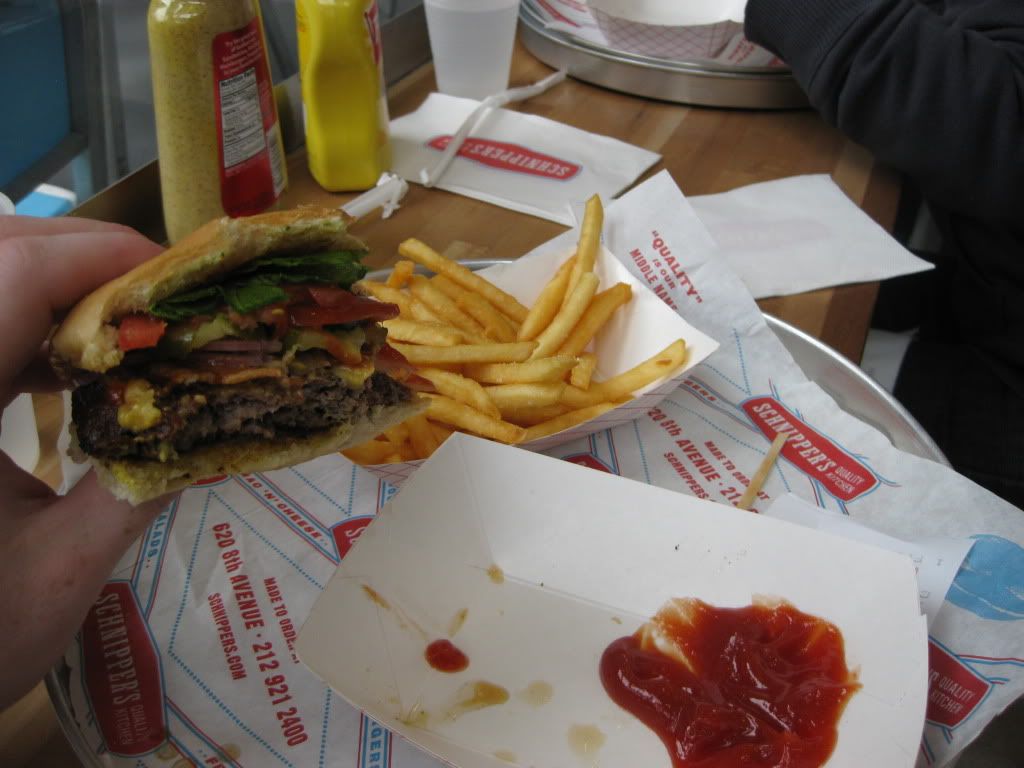 Battery Park. This park felt sort of familiar because I had already visited it once in a video game.
Yup, I am that big of a dork...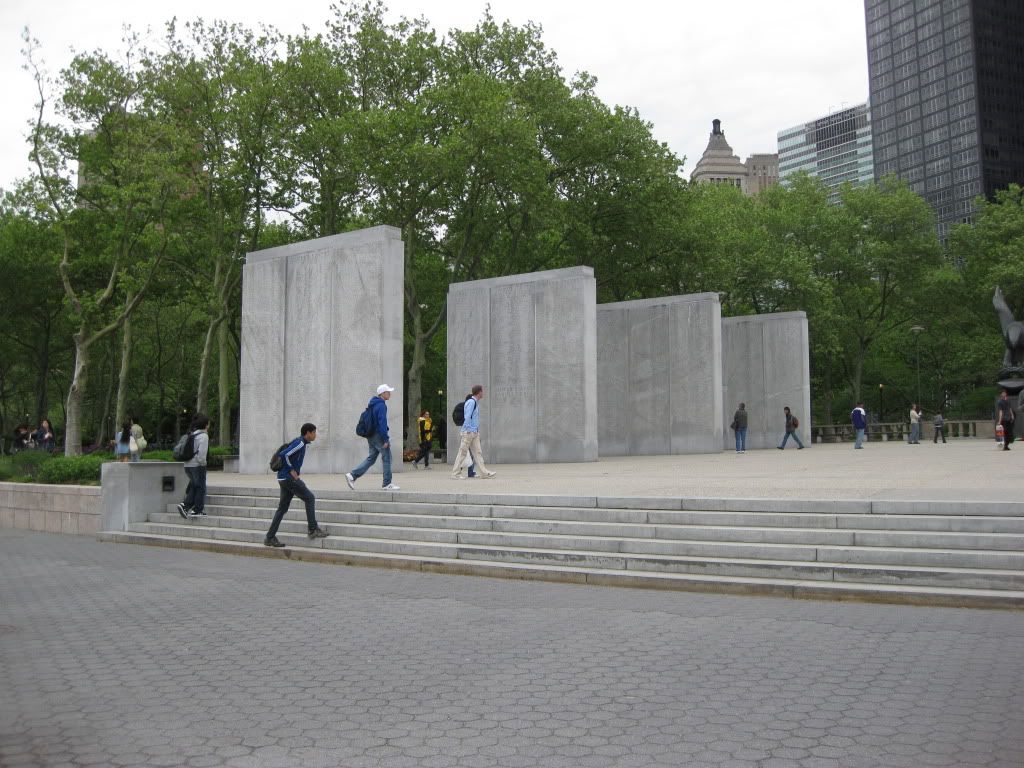 We hit Battery Park last in the day because it is right next to the docks for the Staten Island Ferry, which we got to take every day going to and from Robin's sister's house.
Have I mentioned how much I love ferries?
They remind me of going to visit my grandparents in Seattle.
The lived on an island too.
Stay tuned for
day two
!