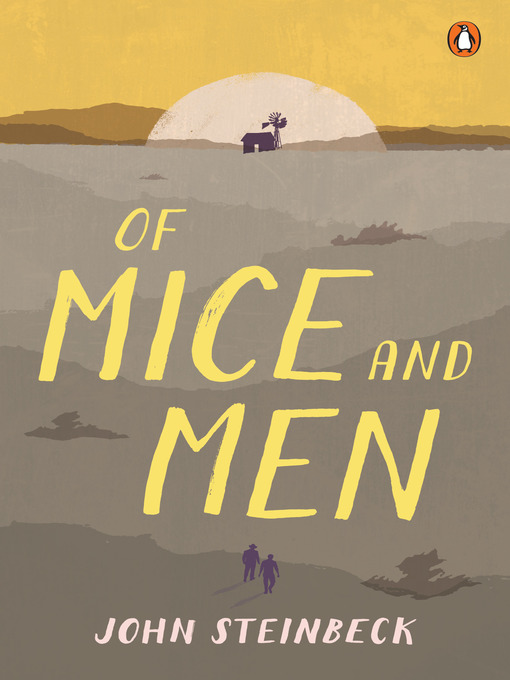 A few weeks ago I read Of Mice and Men by John Steinbeck. I thought it was excellent! It is very genuine, human, and moving, but also very sad. You can't help but fall in love with the simple minded Lennie with his love of animals, and his simple dream for the future. He has a very innocent way of looking at everything, and it breaks your heart when bad things are happening all around him.

I love the descriptive language that Steinbeck uses. He has a way of simply and effectively connecting you to the characters and the setting. He doesn't use flowery overly detailed descriptions that drone on for pages and pages; he states things very simply, but very accurately. You know exactly where you are, who is there with you, and what is going on around you. When you read this book you feel as though you were actually there with the characters as a silent observer. It is very captivating.

I really liked this book, but it is definitely a very sad tragedy. There were several jaw-dropping moments for me. If you haven't read it yet, try not to be caught off guard when bad things happen, otherwise it might not be a very satisfying read.